While perusing the internets, a certain hilarious coworker recommended to me to check out the Failure blog when I got a chance. So I Googled the blog and found some really funny pictures. I have displayed some funny failure blog photos and pictures below for my readers amusement. If you like them, Google the "Fail Blog"!!!

These Jersey boy failiures have to be some of the biggest shames to their mothers of anyone ever. Look at their fake tans and disgusting soulless eyes!

Hahahah… I have no idea how this big machine operator failed, but its funny.

Oops. Looks like the semi-truck driver in this photo failed to secure his load.

Failure to protect thyself results in your face getting bitten off.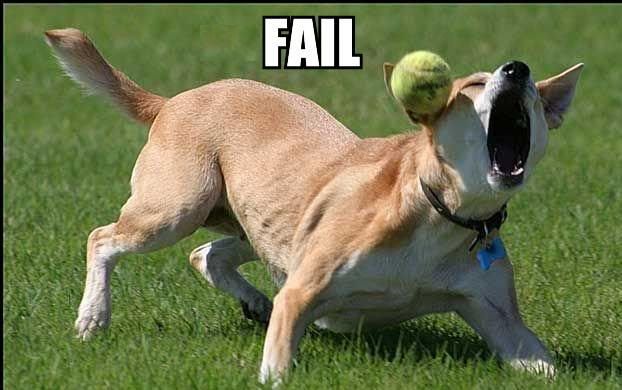 The dog in this picture failed to keep his eye on the ball.

As did the football player in this failure photo.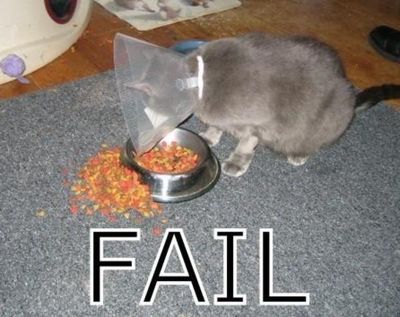 Nothing makes me sadder than viewing the poor cat in this fail picture who can't eat.
TO CONTINUE VIEWING MORE FAILURE BLOG PICTURES, CLICK READ MORE!!!
What in….!!!!!!! This giraffe is having a huge failure of species recognition.

Don't let this failure be your child.

More white trash trailer boys failing not to be losers.

Once again, this photo shows a failure to properly secure your load.

Failure to solve the simple equation.

Failure to keep your stomach juice where it belongs in this picture.

The WORST failure to properly secure a load is shown in this photo.

These failures deserve whatever they get.

Another failure to properly secure a load in this photo.

Hahhahaha… Failure to FLUSH!!!

The picture above shows a man who failed to take care of himself properly.

Ouch. This failure took some time.
The Japanese in this picture failed to properly consider all the ramifications of the way they built this giant blow up toy.

Something tells me this man will not actually fail in his attempt.
Failure to light the right end of her cigarette.

Certain manners are expected when applying for a job or you will fail!
The poor rodeo clown in this picture is about to fail to escape from a raging calf.
Fail to win the wrestling match and avoid having ones head in the sweaty pubes of another.

Failure to secure one's braids can result in a lost tennis match.

Fail to take care of your boat and it will look like this.
Fail to win a fight and you will look like this fruitcake.

Oh. Wow. I love this light switch.

Failure to retrieve your chips out of the vending machine.

Uh oh. The poor chap in this failure photo is about to have a massive horse fall on him.
I like this discretion failure. Cute little booty.
"Who failed to fix my plane!"

Gross. I think this is the nastiest failure to secure a load we've seen yet.

And this was probably the most painful failure to secure a load.
Someone failed to build a fence in this photo.
The cow here failed to think of how to get its head back out when it stuck it in this bar trap.
Now this picture is just plain sad.
Look at the poor chap on the right. He is missing a certain something….
Train failed to board properly.
"Sorry boss, I failed to not drive the car off the end of the jacks."
Failure to put the top down on your corvette during a snowstorm.
I don't so much know if I would do any attacking either if I was this cat. Look at all those raccoons! Those things are bloody vicious.
Failure to properly heed the drive carefully sign will result in accidents.
I hope you enjoyed all of the fail photos and funny failure blog pictures that I managed to scrape up for you! If you would like to see more failure pictures of photos, remember to go Google "Fail Blog"! Anyways, I need to get back to getting ready for work before I fail to show up and get my toosh fired! 🙂