I am a firm believer in the 2nd Amendment right to bear arms. I do not believe in this right because I want to hunt animals, or protect my home against burglars. I believe in this right as the founders of America intended it: to protect the freedom of the people against oppression and tyranny.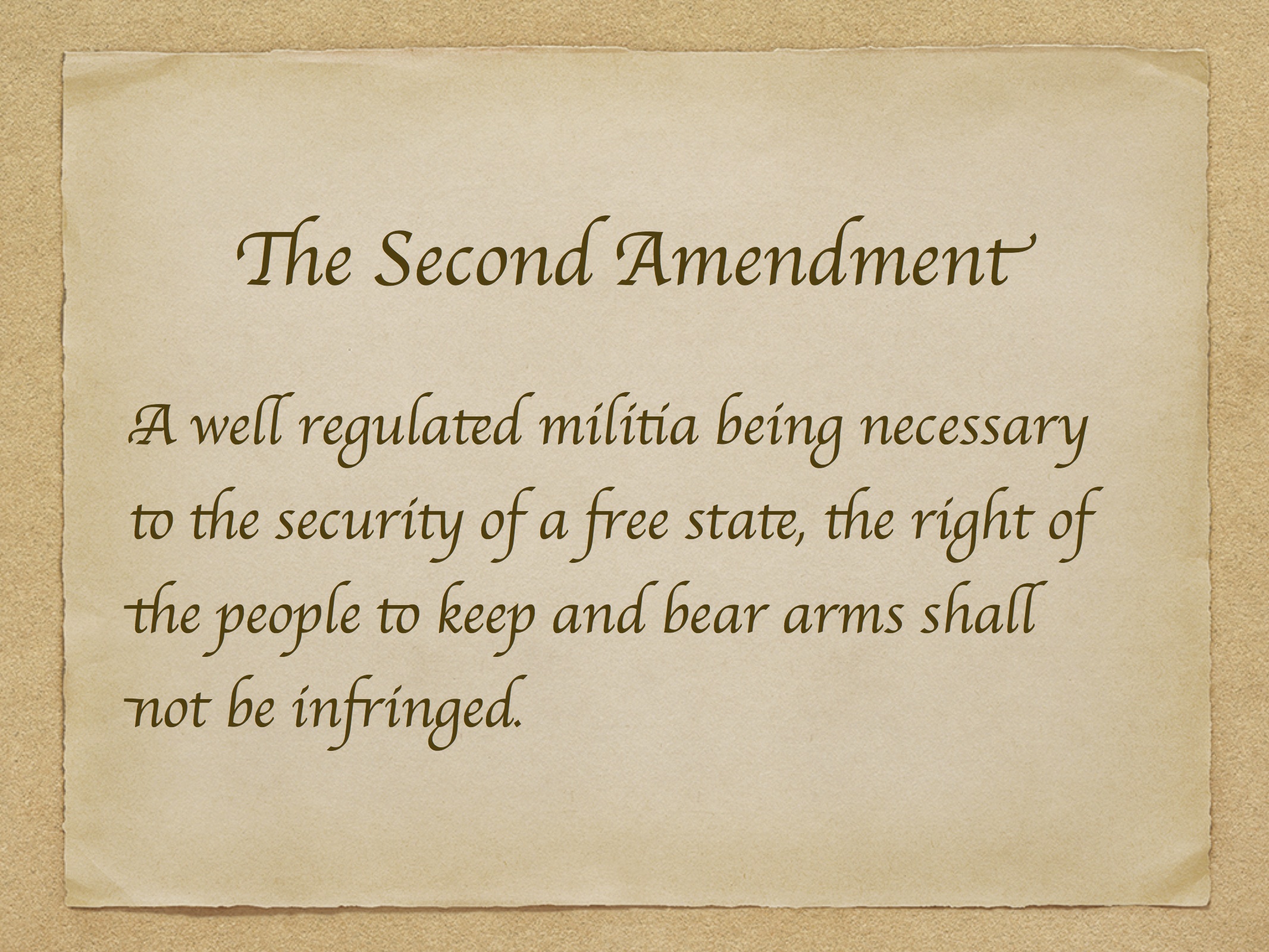 The sitting President of the United States has been under investigation for potential treason. Strong evidence exists that he has come under undue influence from a hostile foreign state. Russia has been aggressively trying to subvert democracies world wide to further it's own interests, and it appears our government may have been one of them.
The FBI has been investigating these potential issues, and in a very dark twist, President Trump demanded personal loyalty from the FBI Director and when the FBI Director told Trump he would give him honesty, Trump fired him. It is shocking to see this happen in America, though it's a common occurrence in dictatorships in places like Turkey, North Korea, and Egypt.
This appears to be a blatant obstruction of justice. Our country depends on the rule of law and justice for everyone. We also depend on free and fair elections, and leaders who are not dependent on hostile foreign powers.
Our freedom in America may be under severe attack and this is the time our citizens need to take a hard look at exercising our 2nd Amendment rights. If you allow for attacks on our freedom like this, it's a short road to being ruled by a fully authoritarian government.
I am a successful business owner and am closest to being a Libertarian. A lot of Trump's tax and healthcare and economic policies would directly benefit me. I do believe in reductions to government spending (both to military and entitlements). However, I would rather see Trump impeached and a big government liberal elected than see us lose our freedom to a foreign power's influence and watch the rise of a tyrant.
What is the red line for when citizens need to exercise their 2nd Amendment? Has it been crossed?