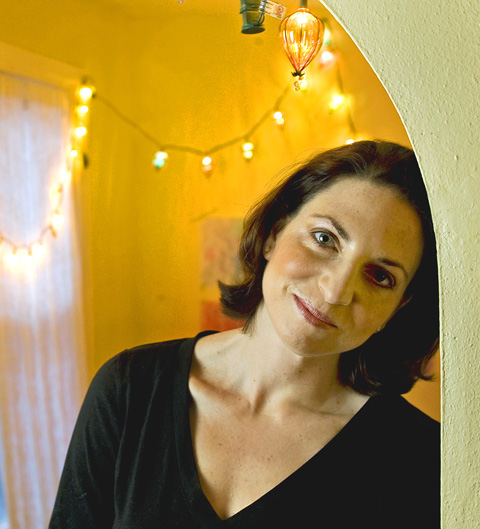 Penelope Trunk, writer of the very popular blog Brazen Careerist, wrote a blog post about why she hates Tim Ferriss a week ago.'  Tim Ferris is the author of the best-selling book "The Four Hour Work Week" and winner of Wired.com's "Self Promotion Prize".'  Both of them are massively egotistical maniacs (MAMs).'  Yes, I just invented a new acronym for a category of person that might include myself.
Back to the reason I am writing about this: I am shocked that Penelope Trunk came out on her blog saying that she hates Tim Ferriss.'  Both of them are authors who's target demographic is career-oriented people in their 20's and share other interests (entrepreneurship, career advice, etc.).'  Penelope and Tim have even been coworkers (Crown publishing).'  So why does Penlope Trunk hate Tim Ferriss?
Trunk claims that she hates Ferriss for several not so clear reasons.'  She says Tim Ferriss doesn't respect people's time, he supposedly spammed her blog, his ideas are just semantics and that he doesn't truly appreciate connections with other people.
If you read between the lines, I think you will agree with my theory that Tim Ferriss hooked up with Penelope Trunk and then didn't call her back so she is now enraged and hateful.
As a regular reader of Penelope Trunk's Brazen Careerist blog, I have come to realize that she is an extremely unbalanced person.'  Ms. Trunk's most common theme in her blog posts is her struggle with overpowering emotions that dominate her life.'  Penelope Trunk's startup has been facing big difficulties and it sounds like no sane investor wants to give her any more cash.'  She writes about her uncontrollable fits of sobbing and other severe emotional issues that have caused her and those around her much grief.
Even Penlope Trunk's career advice is very poor: some things make sense, but a lot of what she says is either absolutely untrue or the ramblings of a crazy person.'  For instance, in her most recent blog, Penelope Trunk claimed that women should cry at work.'  Are you kidding me? Crying at work is a major intrusion of the private realm into the professional realm and causes your coworkers to lose respect for you.'  If you have to cry, either go to the bathroom or just go home.'  Uncontrolled bursts of emotion at work is a sign that you are unstable and dangerous.'  People who lose their temper at colleagues usually are quickly fired.'  The workplace needs to be professional so that everyone can be comfortable and not have their personal space violated.'  I personally have had the extremely annoying experience of having to comfort a crying a colleague in a meeting- I hardly knew the person and had no desire to hear her voluminous explanations of her problems.
Tim Ferris on the other hand is a fairly respectable man.'  I enjoyed reading his book "The Four Hour Workweek" and found many applicable principles for my life.'  Ferris can definitely come across as a bit nuts sometimes, but for the most part his book, videos and other articles are professional, well-thought out and interesting.'  Tim Ferriss has built a successful business with very healthy income and accomplished many of his goals including winning world recoreds in Tango dancing and winning the Chinese National Kickboxing Championship.'  Tim Ferris's book was a #1 bestseller on both the New York Times and Wall Street Journal lists.'  The man has been extremely successful, even though he is four years younger than Penelope Trunk.'  Perhaps it's just jealousy that led her to write how she hates Tim Ferriss.'  Either way, she has just shown that she is a sad little person.