I chose not to link to any of these prominent search engine web designers because they have too many different pages on the internet to choose just one. If you would like to learn more about them, hit up one of the search engines and you will find hundreds of pages (and more flattering pictures ;))!
Matt Cutts – Matt Cutts is very well known in the webmaster community since he is Google's primary intermediary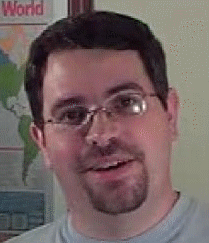 between the search engine and the web design community. The SEO community is very familiar with him and his blog about web design, search engine optimization and other issues. Matt Cutts is a graduate of the University of North Carolina, Chapel Hill and worked on a doctorate in computer graphics and movement tracking. He got his start in search during his time there and eventually moved into the field of information retrieval after learning about it by taking classes in the university's library science department. Matt Cutts did not complete his Ph.D before being hired by Google, but he did attain an M.S. degree.
Bruce Clay – Bruce Clay is the president of Bruce Clay, Inc. Bruce has been an executive at various high tech

companies and has had a long and virtuous career as a technical executive at major Silicon Valley firms and has worked in the Internet Business Consulting area since 1996. Bruce Clay has been a speaker at many major search engine conferences including SES, WebmasterWorld, Search Marketing Expo and others. He has had articles published in many publications and has been quoted in prestigious publications such as Wired Magazine, Wall Street Journal, PC Week, etc. With his BS in math and computer science, along with an MBA from Pepperdine, Bruce Clay has himself written several search engine optimization tools that are available on his website.
Rand Fishkin – Rand Fishkin is one of the first people who's advice I read when getting started in web design for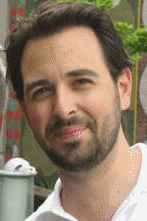 search engines and their users. According to his seomoz profile, Rand Fishkin got started on the internet in 1993 and learned to build websites via Microsoft Frontpage through the late 1990's. Rand Fishkin became a leader in the SEO community when he started posting his troubles, experiences and advice for other to follow on the original SEO forums. By 2004, he began posting his materials and writing to "a subfolder that eventually became SEOmoz." Rand Fishkin is 28 years old and is from the same place as I am- Seattle, Washington. Fishkin actually has the exact same degree as I do from the same University, though he graduated the year before I began my freshman year (University of Washington with a finance degree from the school of business).
Aaron Wall – Author of one of the major resources in the search engine web design field, "SEO Book", Aaron Wall has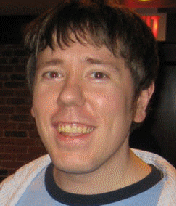 been an influence on most web designers currently on the internet. He first authored the "SEO Book" in 2003 and it became a huge hit and he has done tons of revisions. Aaron Wall is also very active in the search engine web design community and speaks at many conferences and writes a storm of blogs, comments and websites. Aaron Wall has led an interesting life including working as a nuclear reactor operator on a special operation fast attack submarine. His website discusses how he wasn't such a big fan because of the artificial environment and eventually left the military with an OTH discharge because of his "bad attitude, lack of conformity and distaste for hypocrisy". Aaron Wall actually got started in web design because of these issues (making a website criticizing navy nuclear power). Aaron Wall continued to dig into the web after that and has made a name for himself as one of the leaders in the search engine web design space.
Michael Martinez – Michael Martinez has been a major force in the search engine web design world since his first

website on Xena: Warrior Princess went live over a decade ago. He has published several books on the works of J.R.R. Tolkien and is a respected scholar in these arenas. Michael Martinez has been intimately familiar with computer industry since the late 70's and has worked on many different types of computer software since then. Michael Martinez has been a big player in search engine optimization forums and also writes a popular blog on search engine theory. He may not be the prettiest web designer, but he certainly is effective at designing marketing strategies to ensure people find his content.
Todd Friesen "Oilman" – Todd Friesen has also been working on search engine web design for a

decade. Until recently, Todd Friesen was the Director of Search Engine Optimization for Range Online Media and recently moved to a new company as their Vice-President of Search Strategies. Todd Friesen has been deeply involved with search engine optimizers and was an admin at Webmasterworld and a moderator for Search Engine Watch, as well as speaking at many industry conferences. Todd Friesen has worked for an impressive list of clients including Nike, Neiman Marcus and Sharper Image.
Bill Slawski "SEO By The Sea" – William Slawski is the founder and president of SEO by the Sea, Inc. He began

working on the internet back in 1996 when he helped some of his friends build a website for their online business. Bill Slawski has some in-depth knowledge of search engine algorithms, duplicate content issues and universal/blended search. He has spoken at SES and Webmaster World's conferences and is very well known to those familiar with the industry. Bill Slawski is currently located in Newark, Delaware.
Eric Ward – Eric Ward aka "Link Moses" primarily discusses link building and techniques for

using links to acquire better search engine rankings and Google PageRank. The search engine's are opposed to people who try to develop links in an "unnatural" way, so Eric Ward can occasionally get into hot water. However, he still has some interesting viewpoints and does discuss many search engine marketing strategies as well. Eric Ward has been building content & links online since waaaay back in 1994 and has been a conference speaker since '95.
Lee Odden – Chief Executive Officer of TopRank Online Marketing, Lee

Odden is an industry influencer. His company is based out of Minneapolis, Minnesota and integrates natural search engine optimization strategies with social media marketing and public relations to help his clients with sales, reputation management and brand visibility. Search engine web design is a difficult field at time to be involved in, but Lee Odden has managed to forge a strong brand.
Joel Gross aka "JoelX" – Okay, so maybe I'm not actually one of the most prominent web designers for search engines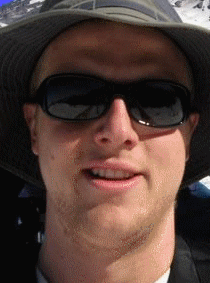 yet :), but I'm working on learning best practices, search engine optimization techniques, online marketing and reputation management for the internet. I have been working the field for the last two years in Seattle, WA for Visible Technologies as a Business Analyst. All of the other web designers for search engines listed above focus their blogs and websites on the search engine optimization industry, but my blog posts and websites are all over the place. I write about things as disparate as chess and Britney Spears or football and Islam… basically whatever strikes my fancy. I do enjoy observing the major players blogs and trying to learn what I can from each one and match it up according to what my own research and testing show.