With the large number of shopping carts available, it is hard to choose one for your website. When selecting one, it is important to know what features you need. I have a complete review of the best ecommerce solutions of 2010 or if you want a shortcut, just go to my current favorite BigCommerce.  According to the Google trends, Magento and Volusion are two shopping carts that are officially the most searched-for ecommerce solutions. They have certainly not faced any problems while penetrating through market and have attracted a large audience. So let's get it on comparing these two and see which one provides users with what distinctive features.
Volusion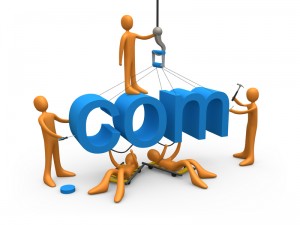 Volusion is a complete SEO optimized shopping cart solution. It is one of the most well-liked shopping cart solutions in the industry and has all the basic components needed for an ecommerce solution. Volusion features are competitive and coincide with the benchmarks set by ecommerce industry. You can upload products and make the products live with one backend. Order fulfillment is pretty straightforward and better than many other shopping carts.
Volusion has many interesting set of features related to social media, shopping cart and merchandising. There is a soft add-to-cart where you can add products to your cart without leaving the products detail page. Merchants also have the option to order gift registry to their customers. The Add This feature allows customers to integrate their businesses with hundreds of social media networking websites such as Facebook and Twitter, and many other news sources.
The advanced search capabilities allow customers to give suggestions and make corrections on any features such as consumer search terms, spell check and grouping of keywords. Its inventory management system is very close to perfection. You can assign one product to multiple warehouses and have multiple pricing levels. There is a complete section for vendor information where you can add vendor price manually as well as automatically, purchase orders and track different reports.
Magento
There is a lot of publicity around with this software, and if you have not heard about this software, you are probably lost on an island. Magento is a highly efficient open-source platform with powerful tools for creating and managing online store. It gives its users several opportunities for buying and selling on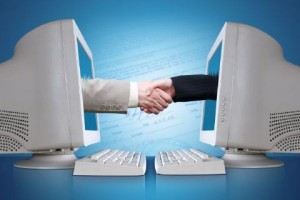 the internet. The large array of its features and services differentiate it from other shopping carts.
The first thing that will draw your attention is the professional and modern layout of the default template. Both the front end and the administration panel have clear and smooth look. Other than that, it has easy to install additional layouts and add-ons. It is less complicated and doesn't require the owner to be an expert in the programming field. With one administration panel, it gives you the ability to control multiple website and share as much information as you want to. The APIs allows you to integrate Magento with third-party application.
Magento has strong analytical and reporting features as the script is integrated with Google Analytics. You can work on variety of reports: tax reports, tag reports, low stock reports; search terms report, product reviews report etc. It lets you create a call centre and gives you the ability to create new customer, select existing customer, view shopping cart, select addresses and give discounts.
When it comes to catalog management, Magneto has an inventory management system where you can import batch and export catalogs. There are backordered items and presence of minimum and maximum quantities. You can set the attribute to create products of different items, store-specific items on the fly and tax rates based on location, customer group and product type. In the shipping area, it is integrated with real-time shipping rates from FedEx, UPS, and DHL etc. You can do multiple shipments per order and ship to multiple addresses in one order. You can go for free shipping and ship on item or order.
As the competitive ecommerce industry is revolving, vendors must remain alert to keep up with trends like advanced search engine optimization or social shopping cart solutions. With their current updates, Magento and Volusion address issues that are critical and continuously provide updates to customers. Both of them have features which might attract customers and therefore, have gained popularity worldwide.