I'm gonna get one of the new 3G Apple iPhone's that has just been released!!!
WOOOOHOOOO!!!!
Stereo headset with Mic… 3G network… built in iPod… built in GPS… *slobbers on self….
It is going to be released on July 11 and I will be on of the first folks in line.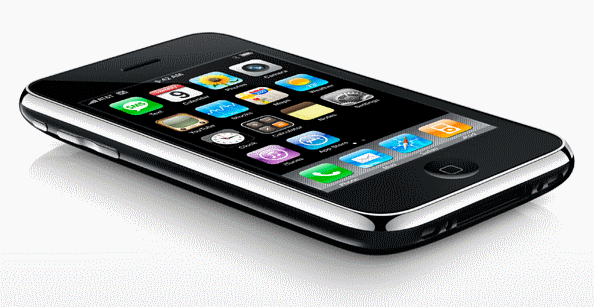 Below is the press release announcing the new iPhone from Apple:
SAN ANTONIO, June 9, 2008 — AT&T Inc. (NYSE:T) today announced it will be the exclusive U.S. provider of the new iPhone 3G, details of which were outlined earlier today at Apple's Worldwide Developers Conference in San Francisco.

Under the terms of a new agreement with Apple, AT&T remains the exclusive U.S. carrier of the new iPhone, which will be available beginning July 11 at a starting price of $199 with a two-year contract. iPhone 3G boasts several significant enhancements, including:

· 3G broadband wireless connectivity, which gives customers a home broadband-like speed experience when surfing the Internet, sharing files and using media-rich Web applications.

· Business-class capabilities, including e-mail, viewed on a large, touch-screen device and designed to meet the needs of companies of all sizes.

· The ability for developers, including AT&T, to create customized consumer and business applications using the Apple software developer's kit (SDK).

I can't wait to get my hands on one of these… what a huge upgrade from the junkie old Razr I've had to deal with for so long. No more BS keypad that doesn't work half the time, bring on the Internet & GPS!!!