Austin is nice.  Good Barbecue and nice people. Home to University of Texas, a great school with cutting edge buildings.
I just don't really get the whole Texas pride thing yet. Everywhere I go I see Texas this and Texas that. Even the cars license plates have Texas written on them in a font almost larger than the number itself. Don't ask me how the cops catch anyone; they probably just figure if you're from Texas then you are A-okay. As if the license plates weren't declaration enough, 10% of the cars have some big decal with a braggadaccio sticker about why Texas rules on their rear window.
Every country song I've listened to has gone on and on about Texas and what a wonderful place it is.
I even went to the Texas History Museum, which was bigger than any state museum I've ever seen even though it only houses 150 years of history. I paid $10 to watch their imax movie that was only 45 minutes long and mostly consisted of weak videos of people riding horses in the country.
The state capitol is taller than the national capitol, the monument to Texas war dead is taller than the Washington monument, and everything is Texas Sized.
I just don't get it. Does the whole state have small penis syndrome?
I didn't see that much to be super excited about. The museum said that Mexico didn't want Texans moving in (actually set up a border patrol to keep them out initially). The Americans didn't want Texas either until they got scared Texas was going to make a pact with Great Britain.
As I said, the BBQ is good and people are nice. Maybe I need to spend more time here and let the constant "Texas Rules!" propaganda change my mind.
Each photo below will have my caption underneath it.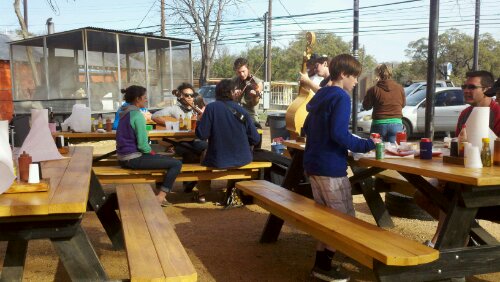 Best rated BBQ place in Austin: JMueller's BBQ.  I had the good fortune of listening to a talented folk music band while there.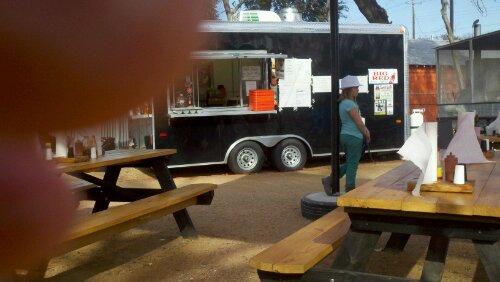 More from JMueller's.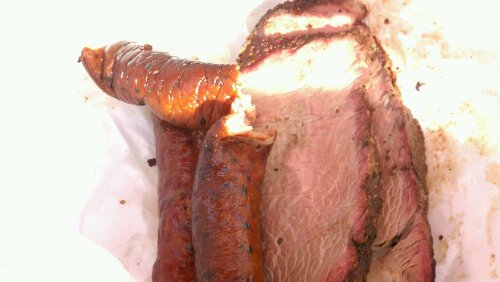 Prime rib & pork sausage & beef sausage.
My tiny rental car, a Chevy Aveo.  I probably should spend a few bucks more next time and get something less rattley to drive.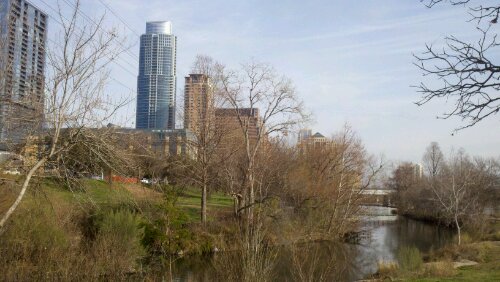 View of downtown Austin from the park on the river just south of it.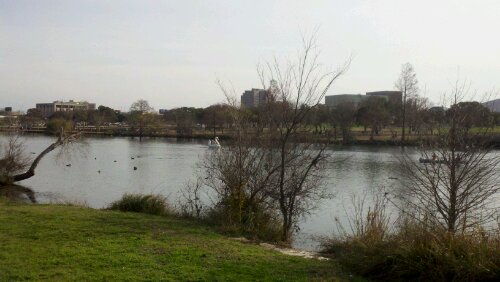 The river running to the south of Austin.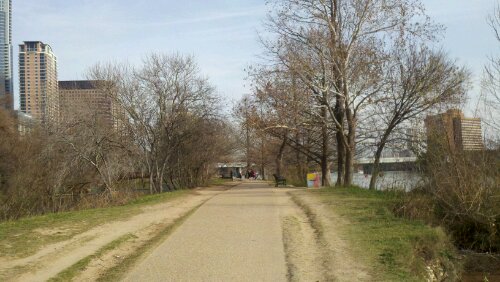 Walking trail was pretty full of people.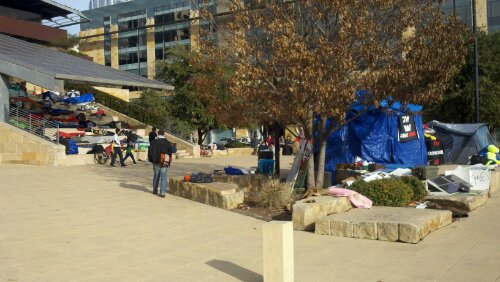 Occupy Austin hard at work.  I thought all the Occupy encampments shut down? Someone should let these guys know.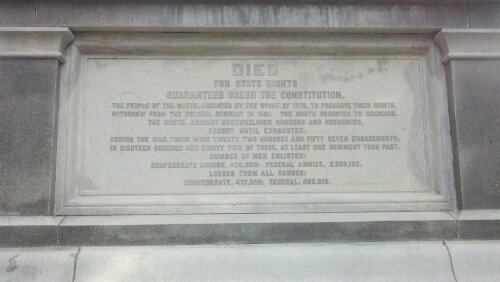 Statue to the confederate war dead from the Civil War.  Note proclaims that the North broke the Constitutions rules by not letting them secede.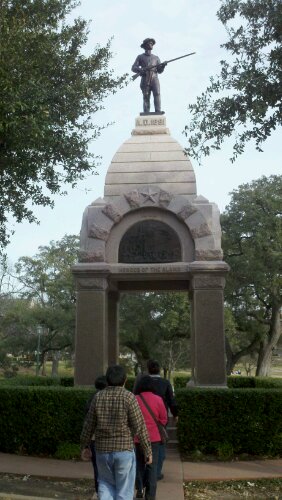 Statue to confederate war dead.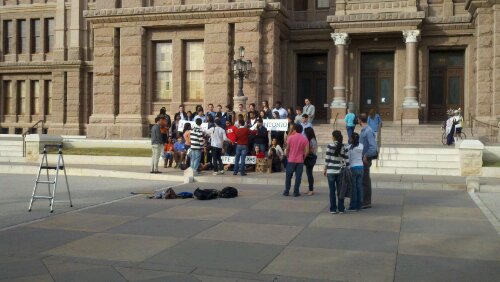 People protesting in front of the capitol building.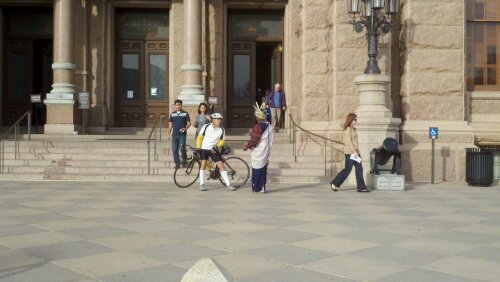 Weirdo dressed like the statue of liberty.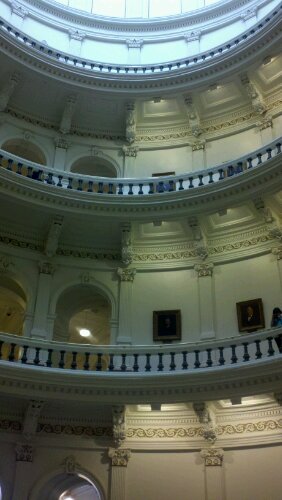 Inside Texas state capitol building.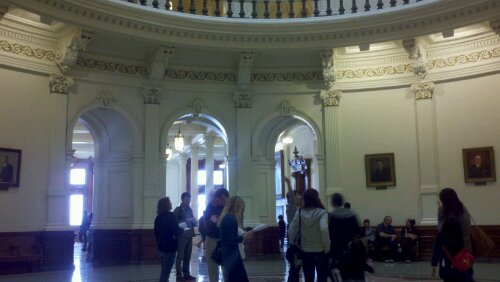 Pictures of Texas's governors.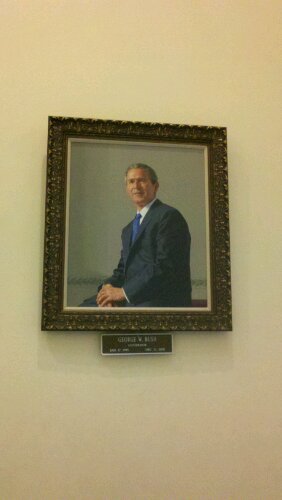 The legendary Texan himself.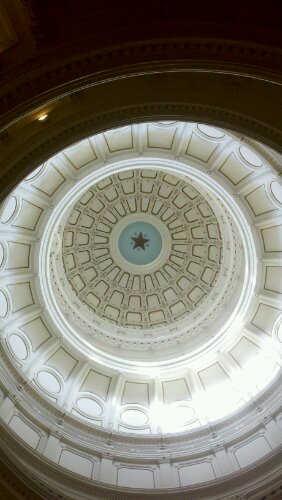 Roof of the capitol building featuring the Lone Star.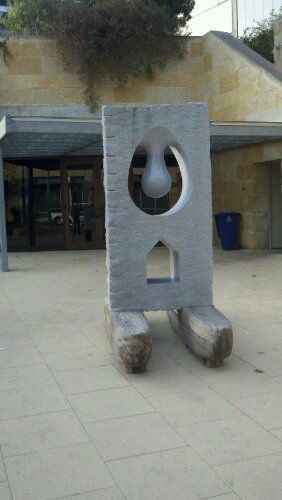 The thing in the back of your throat, memorialized in granite.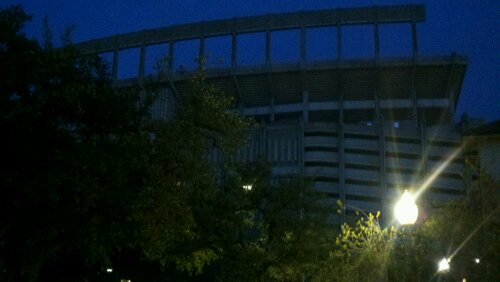 The true Texas capitol: Longhorn stadium.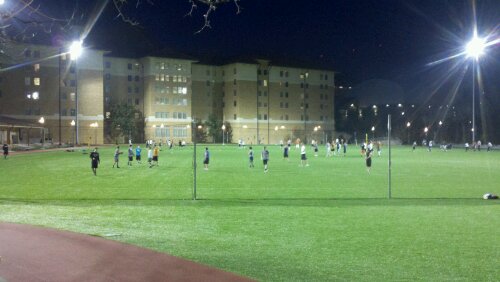 I should move here: People playing pickup flag football at UT.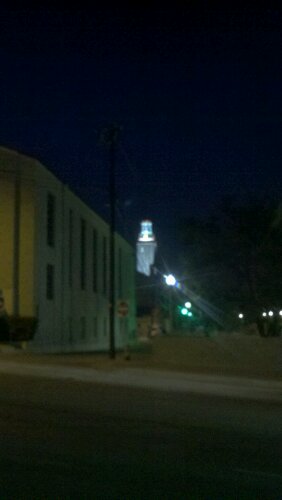 The clock tower a sniper killed people from a few years back on the UT campus.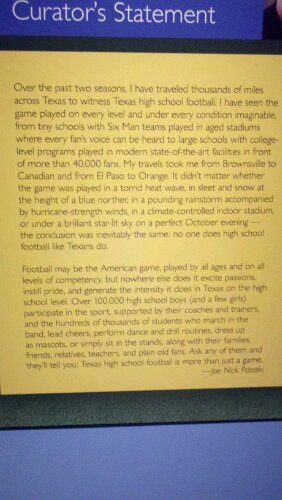 Special exhibit on football at the Bob Lubbock Texas Museum of History.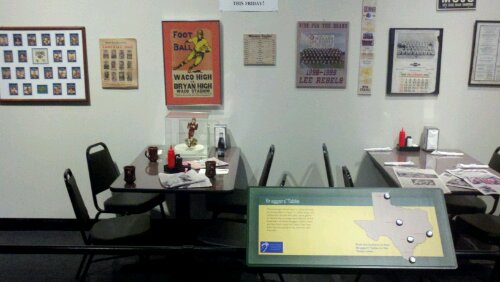 Exhibit on restaurants where locals discuss high school football.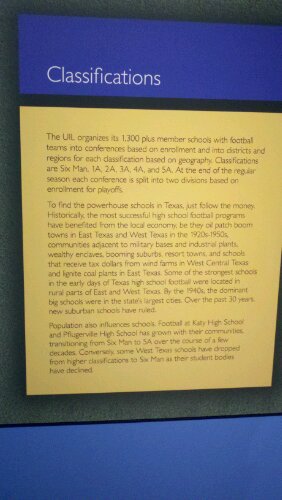 Texas football classifications.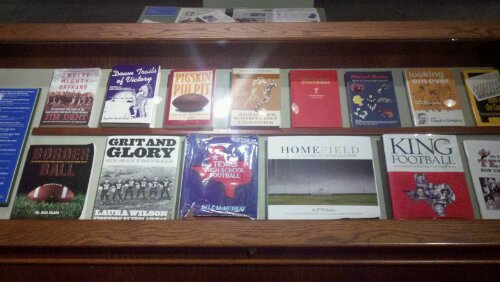 Books on Texas football.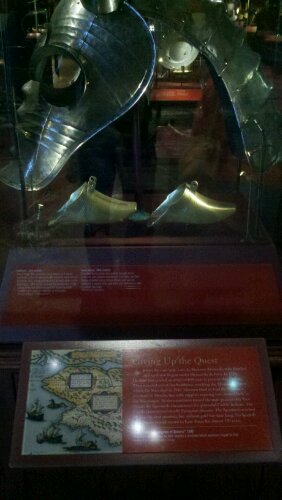 Exhibit on native american settlements.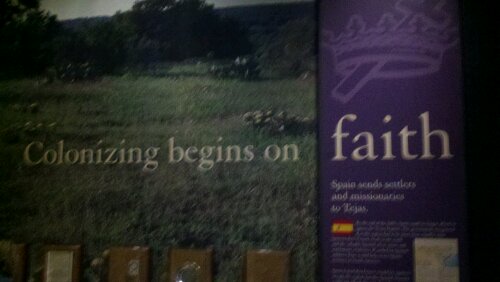 Religion is shamelessly tied into all of the exhibits in strange ways.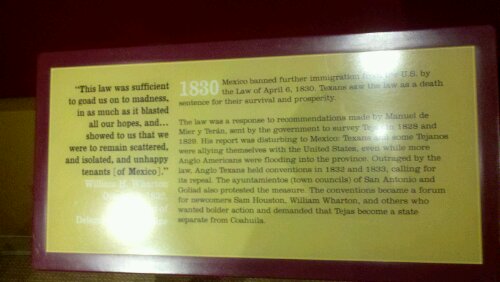 Exhibit discussing how Mexico wanted to keep Texans out 150 years ago.