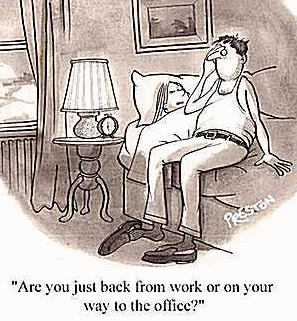 Daylight Savings Time is a bad idea- it causes car accidents (including one that my mom got in yesterday and broke her finger).
People are almost twice as likely to get in a car accident the Monday after Daylight Savings Time moves time an hour forward. People get in car accidents an average of 840 times a day in Detroit during a month, but the Monday after Daylight Savings Time has an average of 1,397 car accidents. The average Monday has about 1,0222 car accidents. Daylight Savings Time kills more people in car accidents! I am not a fan of Daylight Savings Time.
Daylight Savings Time is the practice of moving time forward so that afternoons have more daylight and mornings have less. Clocks are moved forward one hour at the beginning of spring and moved back an hour in the fall. Many people think Daylight Savings Time was invented to help farmers, but that is actually not the case. Daylight Savings Time was invented in 1907 by a fellow named William Willett. William WIllett was a major English builder and outdoorsman. He invented it during one of his early morning horse rides when he critically judged the rest of Londoners for sleeping through the best part of the day. He thought that people should wake up earlier. He is the evil man we have to hate for the awful early mornings caused by Daylight Savings Time. William Willett actually lobbied unsuccessfully until his death for the adoption of Daylight Savings Time, but it wasn't until Germany and it's WW1 allies adopted it in 1916 that it became common practice. There are many countries worldwide that use Daylight Savings Time, including most in North America, Russia and Europe. Asian countries, Africa and the north area of South America do not use it.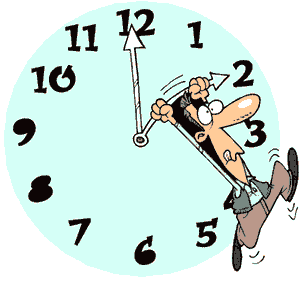 In older civilizations, people tended to follow the sun more than a clock and were more flexible in adjusting their daily routines. It is much easier to wake up and get yourself going when you are awoken the biologically natural way of having the sun light up the day.
Daylight Savings Time has been credited with saving energy because it reduces the use of artificial light in the evenings (because people go to bed earlier). Benjamin Franklin actually published a humorous satire in 1784 mocking this and recommending the use of taxes for shutters and other such ridiculous things. Energy conservation still remains a primary stated goal of Daylight Savings Time, but recent studies are contradictory in this area and there is no official judgement yet.
Sporting goods makers and some other retailers economically benefit from having longer afternoon light, because it helps motivate consumers to buy and participate in late afternoon sports. For instance, Fortune magazine pointed out that a seven week extension of Daylight Savings Time would increase the gold industries annual revenues $2-300 million. Daylight Savings Time actually HURTS farmers and others who's work hours are controlled by the sun. For instance, when you harvest grain, the ideal time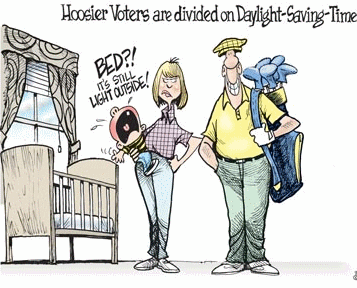 to do so is after dew evaporates. So when field hands come and leave earlier in summer their labor is not worth as much.
An additional benefit of Daylight Savings Time is that it reduces television consumption because it is light out longer and people can do more outdoor activities. However, shifting clocks every few months hurts efficiency of the United States economy because of errors and changes to human patterns. For example the 2000 Daylight Savings Time change brought an estimated loss of $31 billion on United States stock exchanges.
Daylight Savings Time is also used by fire departments as a time to remind citizens to change the batteries in their smoke and carbon monoxide detectors. This is not essential though, as places without Daylight Savings Time can use the first days of spring and fall to remind them to change their batteries and review and practice their fire escape and disaster plans.