A sheep farmer in Australia kept having his sheep go missing, so he decided to put up a big electric fence. A few weeks later, he found what had been making his sheep go missing- this monster snake!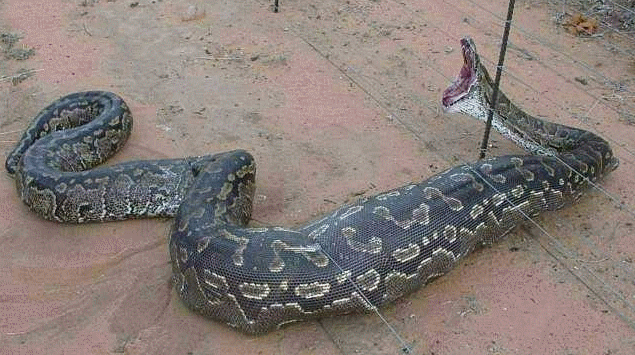 The farmer took the photo below… the electric wires in this picture are TEN inches apart. Imagine having this thing snuggle up with you in bed one night. The monster snake would probably have you digested by morning!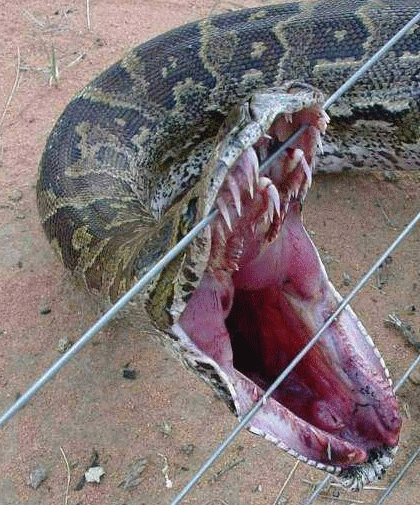 I sure as heck wouldn't want that thing anywhere near me!