When it comes to ecommerce, you will find thousands of options. It seems everybody out there is offering some kind of shopping cart system which has all the features that you want. So how to decide which shopping cart solution to use? Read my complete review of ecommerce shopping cart platforms here (or just use my favorite, BigCommerce). Well, with all the ecommerce solutions available, Shopify is one of the top 4 solutions.
Shopify has a history of continuously being in top ten shopping cart list and has earned a customer support of 4.1 because of its tools and affordable prices. Shopify is an open source project as their code can be connected to payment getaway. It has high quality features that are available to help run an online store. This great service allows you build an online store with all your needs customized and your own domain name.
Strengths & Weaknesses of Shopify
One of the main strengths of Shopify is that you don't have to build yourself or pay a designer to work out for you.  Shopify team is there to do it for you and provides you with a secure online store. It handles all the SSL certificates, hardware security and data backup for you. It is thus beneficial as the users have a worry-free design available out there.
Video review of ecommerce software platforms including Shopify below:

Some of the features which differentiate Shopify from other ecommerce solutions are:
Cost – Cost has always been an important factor when it comes to having an ecommerce solution. Shopify offers multiple plan levels with each plan having a specific cost. Since Shopify is a hosted solution, users have the advantage of free web-hosting – i.e. without any cost. . However, the average cost of Shopify revolves around $24 monthly whereas other ecommerce solutions can cost $500 just for the software. The cost related to Shopify means that you only have to pay 2% per transaction fees.
Simple set-up – With Shopify, you can have a store running up in few minutes. You just need to make an account like any other website, and you can then start selling your products.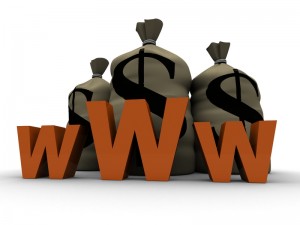 Administration – The administration panel makes it easy to use for the novice web users. Features available, such as managing orders and adding products, are easy to use as compared to other ecommerce solutions available. Other shopping carts may take weeks before an average user gets the hang of it.
Update process – Shopify has a very simple update process. Being a hosted solution, it updates the core, and this automatically applies to every website. Whereas in other shopping cart solutions, you need to manually update your own cart when a new version is released. In Shopify, updates are free whereas in other shopping cart, it appears as if the web developer is being paid.
Template system – Shopify offers customized look and helps you design you own template within few minutes. With other shopping cart solutions available, it may take more than a day to apply a design.
Ease of Marketing – Shopify has same kind of marketing as a social network website or maybe Apple. Shopify applications can be seen in Shopify store which is integrated with the profiles of Shopify customers. The store also allows reviews and categories to make the application easy.
The strengths and benefits of Shopify make it a good ecommerce solution. It has a wide range of shops which extends from single-person operations to multinational corporations. The ease of use, cost and other features make it an ideal solution for startup retailers and gives your system a great look.