My favorite NFL player- Brett Favrre – has just retired.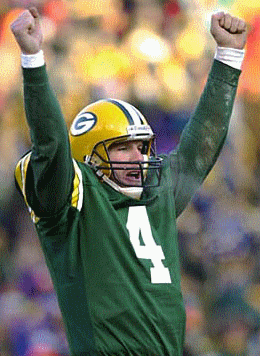 Brett Favre, the greatest quarterback in NFL history, announced his retirement today. Brett Favre has played in the National Football League for 17 seasons, never once missing a game. Favre is widely recognized as one of the toughest human beings around after surviving a brutal career and always stepping up to any challenge.
Brett Favre holds most major records for a quarterback in the NFL. Brett Favre has thrown the most touchdown passes with 442 TDs. He also holds the record for most passing yards in NFL history at 61,6555, most wins at 160, and even the most interceptions at 288.
Brett Favre will be a guaranteed pick on the next Hall of Fame ballot as his career has marked him as one of the greatest players who has ever picked up a football.
During his career, Brett Favre was known to be incredibly durable, tough and independent. Favre was always willing to take a lot of risks and trust his arm to make every throw. Brett Favre went to two Super Bowls with the Green Bay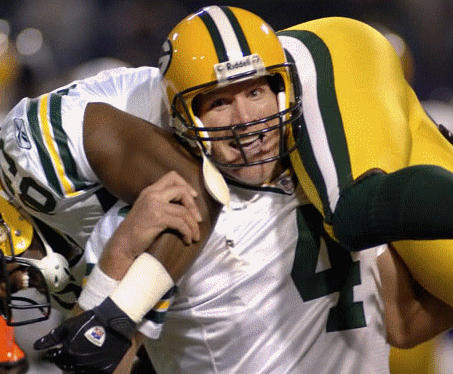 Packers, one in 1996 and again in 1997. Brett Favre won the 1996 Super Bowl. Favre has long been recognized for his big heart and sharp mind and has been named to nine Pro Bowls.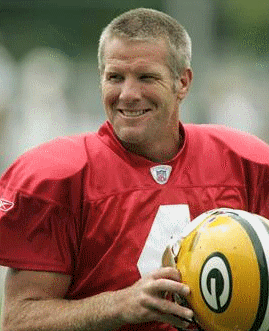 Some rumors have been going around that Brett Favre chose to retire because the Green Bay Packers didn't sign Randy Moss to be his receiver this season, but Brett Favre has come out and said that those are not true and that was not a major factor in his decision to retire.
Brett Favre has picked the right time to retire and he is going out on top of his game. Favre led the surprising Green Bay Packers to the NFC Championship this season.