Creating high quality, focused, and truly engaging content is vital to any SEO campaign. That means you need to do more than throw keywords onto a page and hope for the best. The most successful campaigns begin in the same way—with detailed planning and strategy.
This blog is dedicated to creating highly engaging Los Angeles SEO content. Keep reading to find out how you can create premium SEO content for your site or brand.
Know Your Audience
The first step in creating high quality SEO content is coming up with a strong plan and strategy. That means knowing who your audience is. If you want to create Los Angeles SEO content, you need to create subject matter that means something for your specific audience.
If your content is focused on themes irrelevant to your desired audience, you simply won't reach them. By communicating with clients, interviewing customers, and conducting in-depth research, you can ensure that you know your customers, their wants and needs, and how to best address them.
 Try on New Clothes
Once you have identified your audience, you will need to create a unified and consistent image to present. This process is often referred to as creating your brand. What does your brand mean, what does it stand for, and why should customers come to you and not your competitor?
Before you create detailed Los Angeles SEO content, you need to know what you want to say and how you want to say it. You need to create a narrative, a history, and a consistent language to communicate with. By creating a brand with a rich history you allow your customers to belong, to involve themselves in something that is happening instead of just buying a product.
Set Goals
Keep in mind that the most important aspect of your SEO campaign is planning and strategy. That doesn't stop once you've identified your audience and created your brand. In fact, choosing goals is where your strategy needs to become more in-depth. Setting goals for your Los Angeles SEO content is how you grow your brand.
Do you want to attract more customers, increase public awareness, build relationships with other brands, or increase social media shares? Making goals and determining how you can measure your effectiveness is key to creating premium SEO content.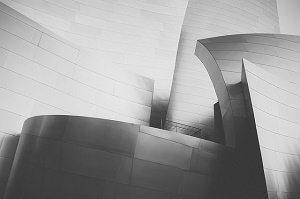 Put Pen to Paper
Once you've determined your audience, your identity, and your goals you're ready to begin the creative process. Your content should exemplify what your brand stands for. Try to imagine you're having a conversation with your target audience. What would you say to them? Your content should be similar to chatting with your client. That means it should be in your voice and focus on the values that are important to you and your brand. Content is most effective when it comes across as authentic.
Use the Best
Ultimately, the best way to ensure you're creating premium Los Angeles SEO content is to hire a professional. I started Coalition Technologies to carry out in-depth research, brand construction, and operation planning for your SEO campaign. We'll work with you to create a highly effective SEO strategy.