So you have a brilliant business idea and you're ready to put it out there for the world to appreciate, huh? Good job! The world can always use brilliant ideas.
Now, about setting up your webstore: how prepared is your bank account for the job ahead? It's time to do a quick rundown of where the start-up costs of your webstore will come from.
There's no Such Thing as a Free Lunch
Or a free business license. Or free website hosting. Or a free unique SSL certificate… Not trying to be depressing here, just trying to present a little reality check. Here are some things to think about.
Website basics:
Logo and web banner design
Custom fonts and button styles
Navigational design
Are you able to generate these yourself? There are some decent template styles out there, but if you are serious about branding, then your webstore's look needs to be fresh, unique, memorable and completely true to your goals.
Business performance:
Organization platform
Social media software
Accepting payments
Shopping analytics
Do you have the information you need to make good decisions on these topics? If not, how will you get educated so you can choose?
Odds 'n ends:
Private SSL Certificate
Blogging/newsletters
Customer service tools
Product photos and descriptions
Nickel and dime details abound! Just about the time you believe you've thought of everything, some odd unknown will raise its head. Just about the time you settle into your monthly costs, your webstore will improve its performance, and you will suddenly need more bandwidth space.
Congratulations on succeeding!
Man That's a Good Looking Site! Was it Expensive?
Many webstore owners purchase an all-in-one ecommerce platform like Volusion, which comes at very reasonable monthly rates. That's an excellent starting point. But by the time you stack on multiple services, your ongoing costs can soar into the uncomfortable range pretty easily.
Consider hiring a professional to assess your needs and provide recommendations. Getting sound advice from someone who has built many successful websites can be incredibly helpful!
Focus on Revenue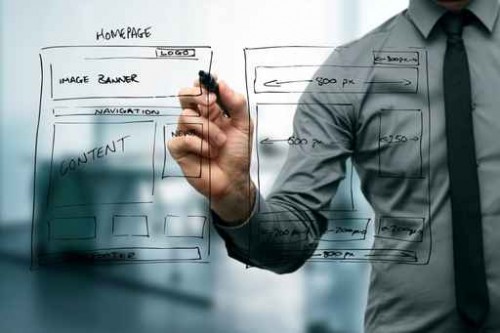 As you juggle services and numbers, keep in mind that what you spend on your webstore isn't only out-go, it is part of the process of building income.
At Coalition Technologies, our specialty is building websites and webstores that perform exactly how you need them to. If you use Volusion as your e-commerce platform, we can run a Volusion SEO campaign to make sure your products and publications are reaching the people who are searching for them.
Ask us to assess your business and provide you with a free quote for the products and services we think would serve you best. From front end identity design to website development to landing page SEO to reputation management (yes, that's an actual thing), we are experts in making your business shine.
Call us today at 1-888-652-0637, for a free quote, and be prepared to be amazed.