Let's face it, the last thing you want to think about when launching a new eCommerce enterprise is coding. With so many small business eCommerce options available, you don't need to spend precious time and resources on web development. These eCommerce platforms deliver customizable storefronts, product display pages, and checkout options so you can launch the site you want without spending countless hours on web design.
Shopify
Shopify is one of the best platforms for eCommerce. That's because it's very user-friendly. It offers over 100 themes to build your site around. With so many options for site appearance, you're sure to find the right look for your storefront and product. These themes aren't just some static frame you need to force your product into. In fact, each template comes with intuitive settings that let you quickly customize your storefront. If you like to get your hands dirty with a little HTML and CSS modification, Shopify gives you full access so you can further customize every aspect of your site.
Bigcommerce
Bigcommerce is another top small business eCommerce platform. Bigcommerce lets you customize your storefront and also helps you with marketing and promotion. With so many eCommerce options available, Bigcommerce helps you cut through the competition and reach your customer base. Marketing, search engine optimization, social media integration, and multi channel marketing will help you reach your clients, drive more traffic to your site, and ultimately increase your sales.
Bigcommerce offers promotion and coupon tools, gift certificates, discounts, and a number of other promotional options. With Bigcommerce you can set up email marketing and social media integration. Multi channel marketing lets you sell across a spectrum of platforms. That means customers will be able to find your product on Google shopping, Shopzilla, eBay, and more.
3dcart
One of the easiest to use eCommerce platforms for small business is 3dcart. They give you all the tools you need to create and launch your online store. They offer customizable templates, marketing and SEO tools to grow your business and drive traffic to your site, and even full integration with QuickBooks software for seamless bookkeeping.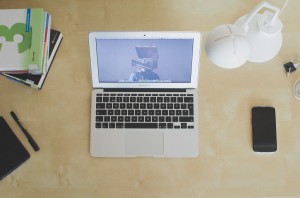 With 3dcart you don't need to download any software, that means you can access your account online. This gives you the freedom to check in with your site wherever you have web access, from your office, your home, even from your phone. This lets you stay connected and on top of your business.
Contact Coalition Technologies
While none of the platforms for eCommerce are perfect, there are great options for your business needs. Each one has its particular strengths and weaknesses. We will work with you so you can find the right eCommerce platform for your small business. Contact Coalition Technologies today to discuss the goals and needs of your eCommerce site.