In today's busy web world, a surprising number of developers are self-taught. Maybe they want to build their idea and don't have money to hire someone. Maybe they just like knowing how to do things themselves. Whatever the motivation, in they plunge, head first. Patiently figuring out what works and what doesn't with hours of reading and careful learning.
Three cheers for self-teaching! 'Round Coalition Technologies, we think that's the bomb!
Now, all you self-teachers, how can you speed up your learning curve? Everyone has one, right? Even the cleverest among us isn't born an ecommerce website development genius.
Here are some good ideas.
Get all Independent
Throughout your career as a developer, you will build a bajillion websites (that's a rough number, you understand…). Start by building and hosting your own, and just see how fast you learn! Get a good domain name through a registrar that does not offer hosting, and go for it.
Building without an auto-platform will give you a good challenge and…once you get into the project a bit…show you how clean and simple the building process really is.
Take the Road Less Traveled
Learn and use domain specific language – rather than working off an already built framework. You'll find that while the project will start slower, in the end, it will be lighter and more workable. And ultimately, you'll be able to build your own applications when the fancy takes you. Pretty cool stuff!
Go a Layer Deeper
Underneath DSLs like Ruby and Python is good ol' C. Intimidating as it may seem at first, you really should learn it. Your future in ecommerce website development relies on you knowing as much about computers from the bones up as possible. And C is about as close to the bones as you can get. Learn that, and your knowledge foundation is firm and fully operative.
Collaborate and Learn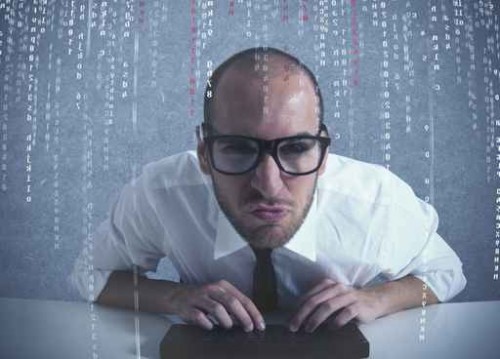 Working together with other programmers will make you better in three ways:
If you are working with someone who is better than you, you'll learn a ton;
If you are working with someone less advanced than you, you'll teach them. And teaching is a great way to get better; and
No matter what, working next to another creative mind will spark, plant and germinate ideas.
Pride!
At Coalition Technologies, we are inordinately proud of our ecommerce website development team. With years of creative experience and a plethora of cool applications and sites in our repertoire, we make a great partner.
We can, of course, run an entire ecommerce website development project for you. But if you are like us (and we love it when you are), you may well just need a little boost, a couple ideas, or a bit of knowledge. Consider us an option for step-by-step or collaborative help if you need it.
Our goal is always to keep our work comfortably within your budget. And no matter what level of help or advice you are looking for, our quotes are free.
Contact us today at 1-888-652-0637 to go over your ecommerce website development project or issue and find out how we can help.