Luke Esser is one of the King of America's newest heroes. Currently serving as the Republican Party Chairman in Washington state, Luke Esser decided he knew what the outcome of voting in Washington state would be before the votes were in. Luke Esser called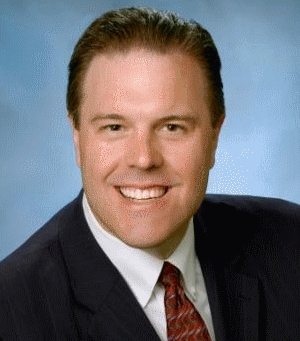 the election in John McCain's favor over Mike Huckabee with only 93% of the vote counted. At that point, McCain led Huckabee in Washington state by only 1% (25% to 24%).
Why would the King of America consider Washington Republican Party Chairman Luke Esser to be one of his heroes? Because Luke Esser decided to take an election in his own hands and make a dictatorial decision. The King of America loves this and plans on doing the same thing, except he will stop after only one vote has been counted: His.
The King of America speaks in the third person because he considers himself to be a great and wise personage, just like Luke Esser. Luke Esser, you also should begin to speak in the third person since you obviously believe you are the dictator of Washington state and have better judgement than your party's voters. Luke Esser and the King of America agree with one another that the democratic process is sadly broken and that they should be the sole judge of what to do to fix America's (and Washington state's) problems. Hooray for Dictator Luke Esser and King of America JoelX!
By the way, when you look at that photo of Luke Esser above, don't you think that he just inspires trust and belief from his constituents? I mean how can you resist Luke Esser's awesome slicked back hairstyle, manicured eyebrows, toothy grin and red power tie? Man, Luke Esser is a true hero.