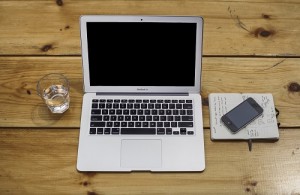 Analytics reports are so much more than a few numbers and charts on a page. They provide rich insight into how effective your site is and demonstrate how users interact with your site. This information can transform your business strategy and increase your conversion optimization. I work with analytics reports everyday, keep reading to discover my top 10 reports for conversion analysis.
SEO Landing Page
A landing page is the first page a user lands on when they visit your website. This report lets you see which pages are getting the most landings. Obviously, your homepage will get the lion's share of landings, but by paying attention to which pages are getting a lot of landings, you'll be able to determine what aspects of your content marketing program are working effectively and which ones aren't.
Site Speed
If there's one constant in people's online habits, it's that they hate waiting for pages to load. The site speed report gives you access to real user performance on how long pages actually took to load. This report gives you info on everything from how long users waited before they could navigate your page to how long it took for the entire page to finish loading.
Site Search
This report gives you information on search queries within your site. This report helps you determine where customer searches are originating. When searches are simplified and helpful it can only increase your conversion optimization. This also gives you insight as to what information may be missing.

New vs. Returning
There's no real surprise to what this report does. It gives you a comparison on how first time visitors behave on your site to the behaviors of return visitors. This gives you insight as to how new users navigate, find, or even get stuck compared to the habits of users who are more familiar with your site. This is a highly useful way to understand the usage habits of your visitors.
Top Conversion Paths
The goal of so many of these analytics reports is to increase your conversion optimization. This report helps you visualize how customers find your site, how they navigate, and what paths they take before they convert. By understanding the steps your customers take before conversion, you can focus your time and energy improving those avenues.
Funnel Visualization
This report builds on your conversion rate. Funnel visualization lets you know at what point customers are dropping out of your conversion path. This can be highly effective if you notice a step that loses a high volume of users, and lets you know that some changes can be implemented to increase your conversion rate.
Behavior Flow
This report does just what you think, it shows you the most common paths users follow when they're on your site. This report shows you which paths and steps give you the highest conversion rates and also displays which paths and steps lead to the most drop offs. A highly useful report to help you understand your visitors habits.
Reverse Goal Path
This analytic report works well if you can't predict which steps lead to a desired goal. This report will help you determine and predict which steps will lead to the desired goal by, you guessed it, working in reverse. A richer understanding of your sites goals will help you strengthen your conversion optimization.
Events
This aspect of Google Analytics allows you to measure a range of various types of interactions on your site, such as video views, button clicking, and getting to the bottom of a page. This report lets you get a richer and fuller concept of how users are engaging with your site.
Mobile Overview
This last one is a highly useful report, especially considering the mobile direction that web traffic is moving in. This report lets you know how much of your traffic comes from desktop, tablet, and mobile. The mobile overview can help you determine how mobile users interact on your site compared to those who access via desktop.
Choose Coalition Technologies
Google Analytics offers so many reports it can almost be overwhelming. These reports are incredibly useful to determine how users access your site, what their behavior is when they're there, and what your conversion paths and rates are.
I founded Coalition Technologies to help eCommerce sites increase their conversion optimization and find success. Contact us today to find out how to optimize your website.